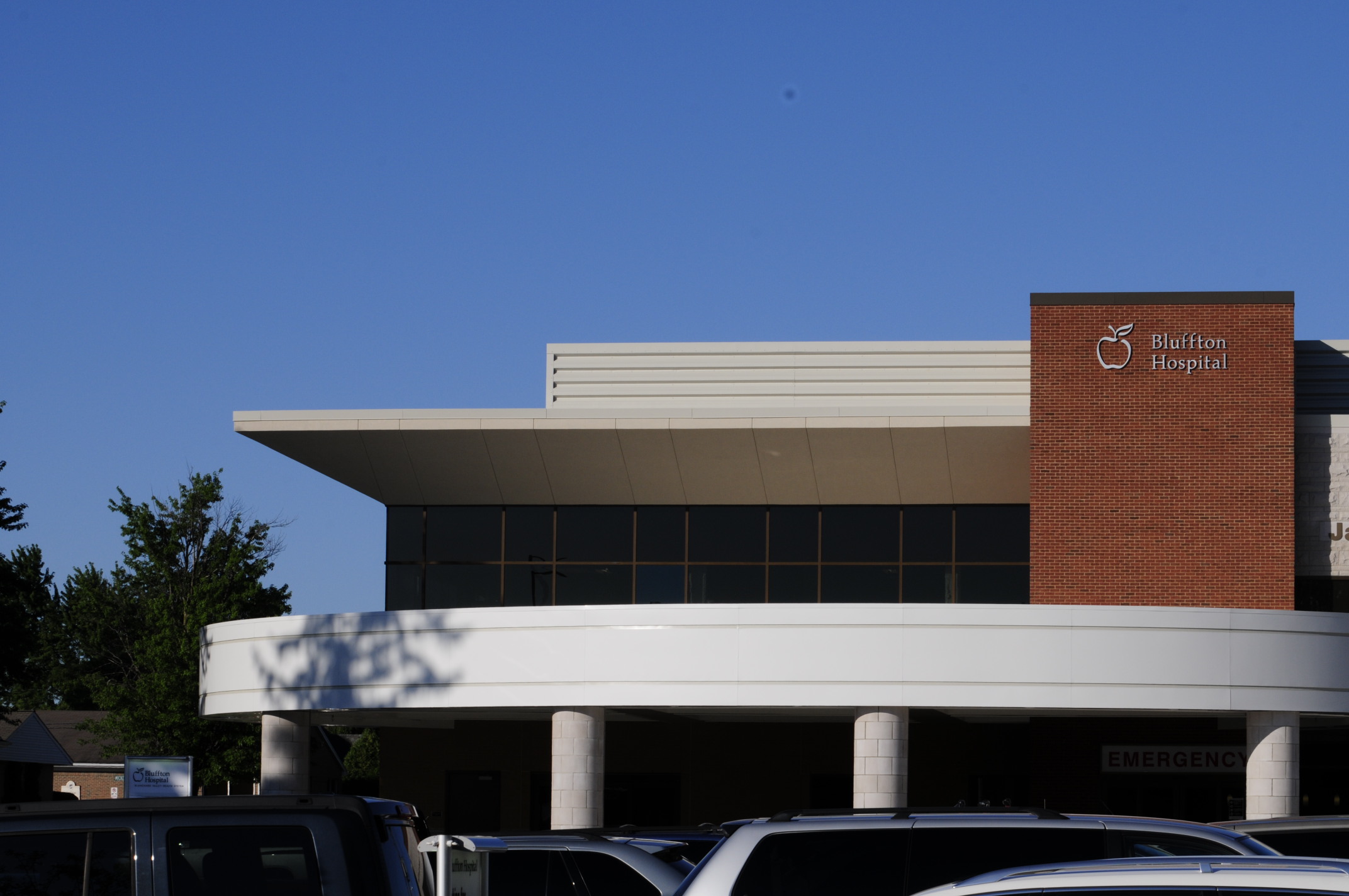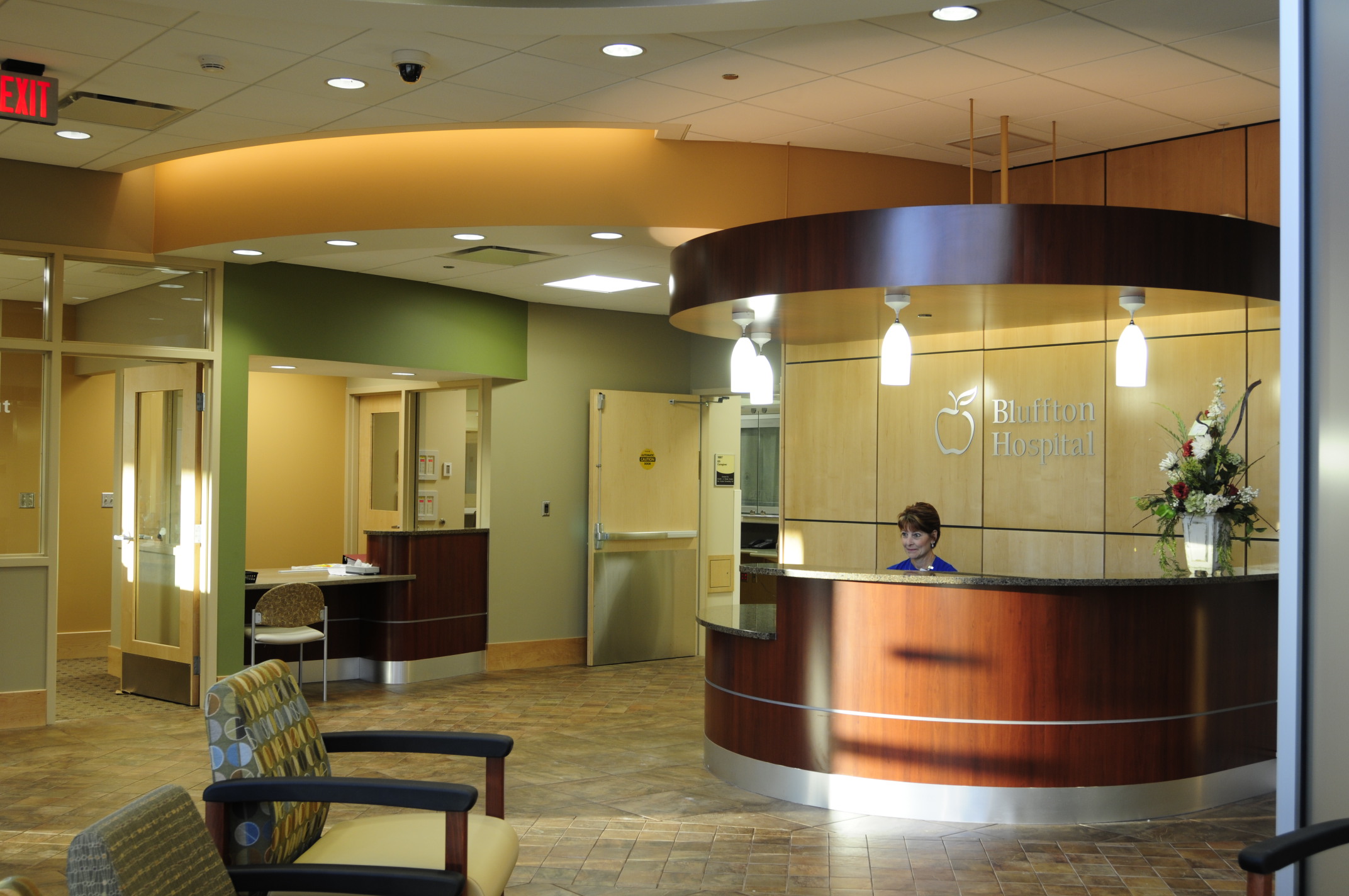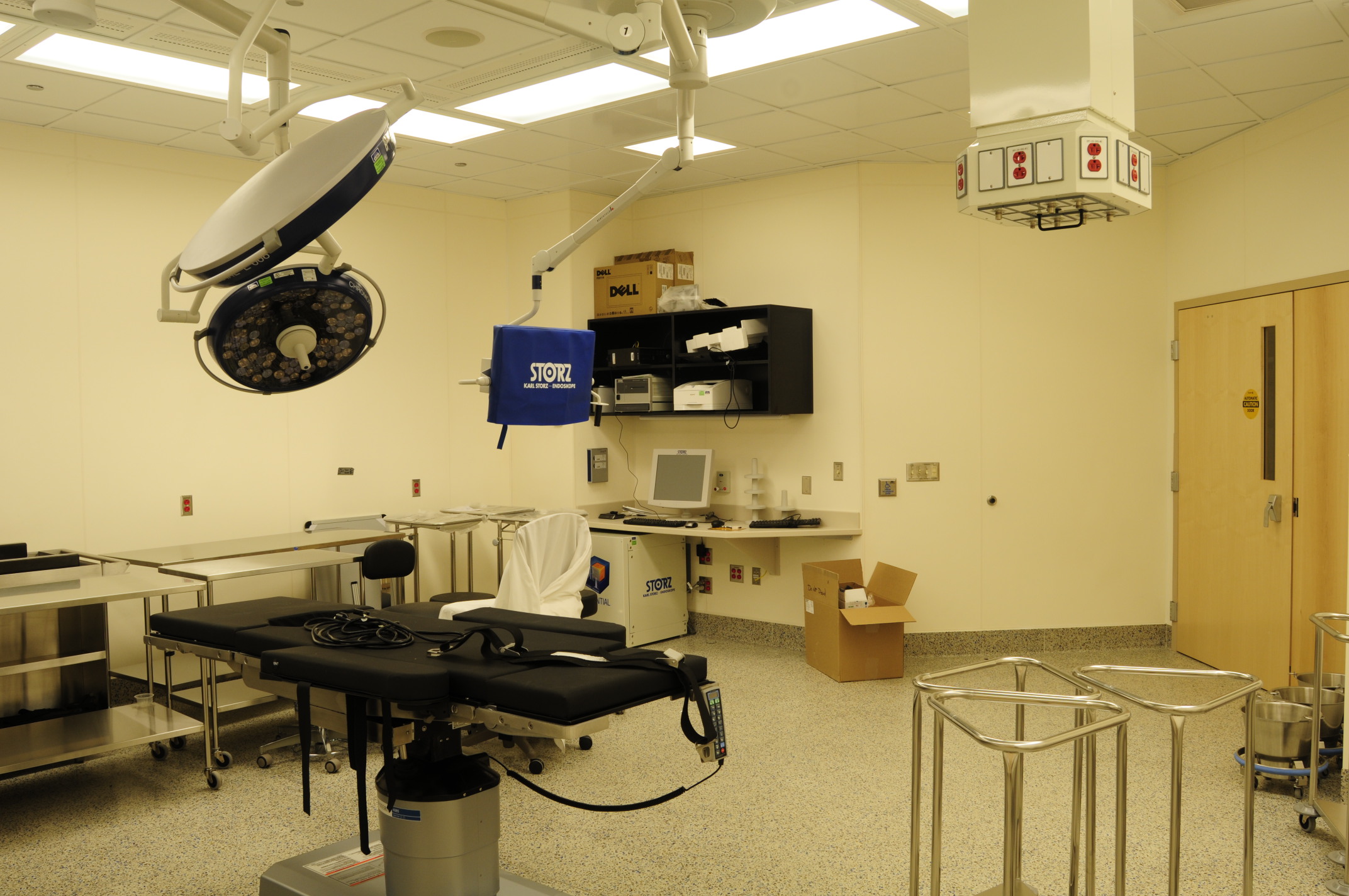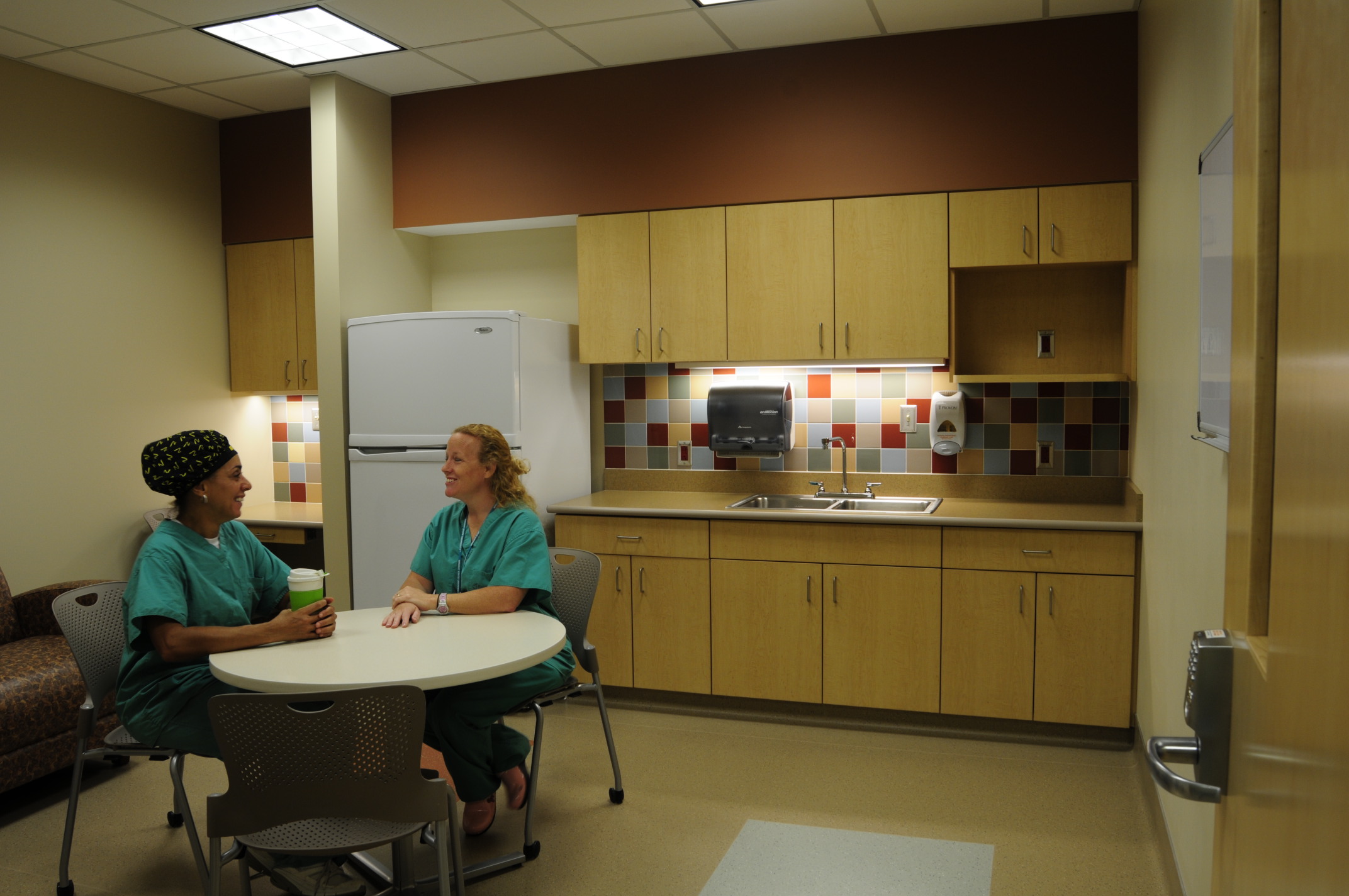 Small-town, home-like atmosphere, with advanced surgical capabilities. Those are the features of Bluffton Hospital, which services patients from Hancock, Putman, and Allen counties. Having completed more than 2,000 surgical procedures in 2009, the hospital set itself up to offer additional capabilities in order to push that number above 2,500. RCM Architects is proud that Bluffton Hospital decided to stay local in their choice for design services.
Completed in 2012 for a cost of $13M, the 33,000 sf project included an additional surgical wing while extensive renovations were designed and completed to the existing surgical and pharmacy areas. Selective demolition of portion's of the existing Hospital structure allowed for new construction to take place. The plans for the new addition had to be completed over five (5) phases of construction. With the existing hospital staying open throughout the construction process, the phases allowed for selective work to be scheduled in such a way as to not disrupt the current needs of patients, nor the workflow of hospital staff.
The project is a USGBC LEED Silver Certified building. This certification was completed with no additional cost to the project budget. Highlights of the hospital's Green Design include use of highly recycled construction materials and products from within a 500 mile radius of Bluffton, energy efficient lighting and HVAC systems, and low-flow fixtures and flush valves for sinks and restrooms. The site features erosion plans to minimize runoff, concrete parking areas to reduce the urban heat-island effect, and a landscape plan with native and adaptive plants to NW Ohio's environment, eliminating the need for irrigation.
Bluffton Hospital received the Press Ganey Summit Award for 2009, 2010, 2011, and 2012. This is a national award given to health care facilities that sustain the highest level of customer satisfaction for three or more consecutive years. RCM is proud to acknowledge this award, as it means that patient care and their health care experience did not diminish throughout the period of time when construction and expansion was occurring. Bluffton Hospital is one of 44 hospitals nationwide to receive this award.
services provided:
planning
architecture
sustainability
interior design
LEED Certification