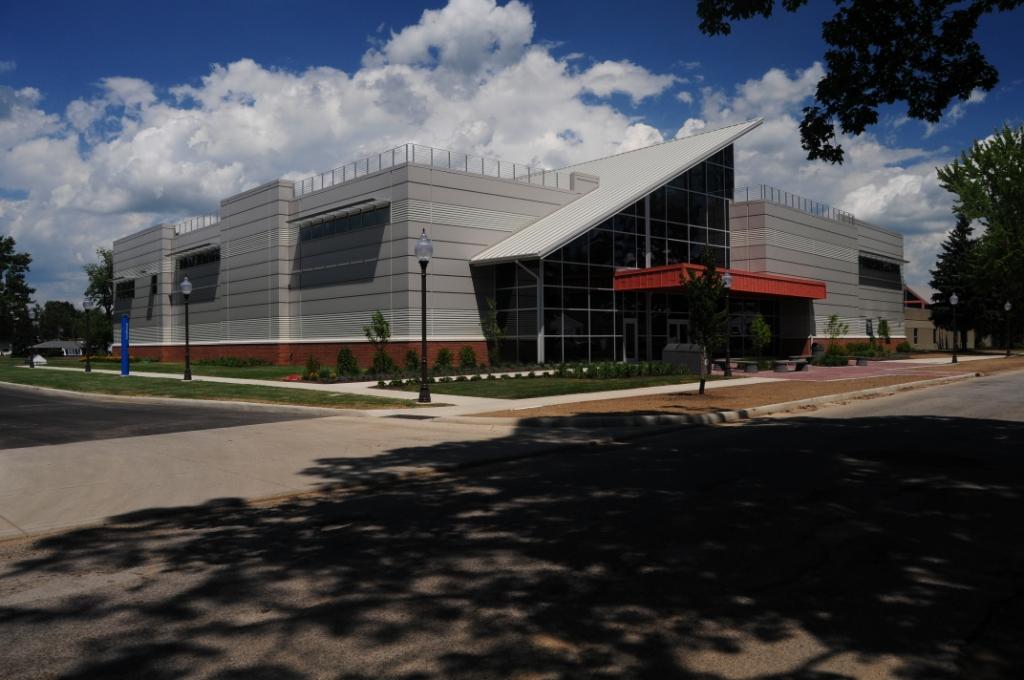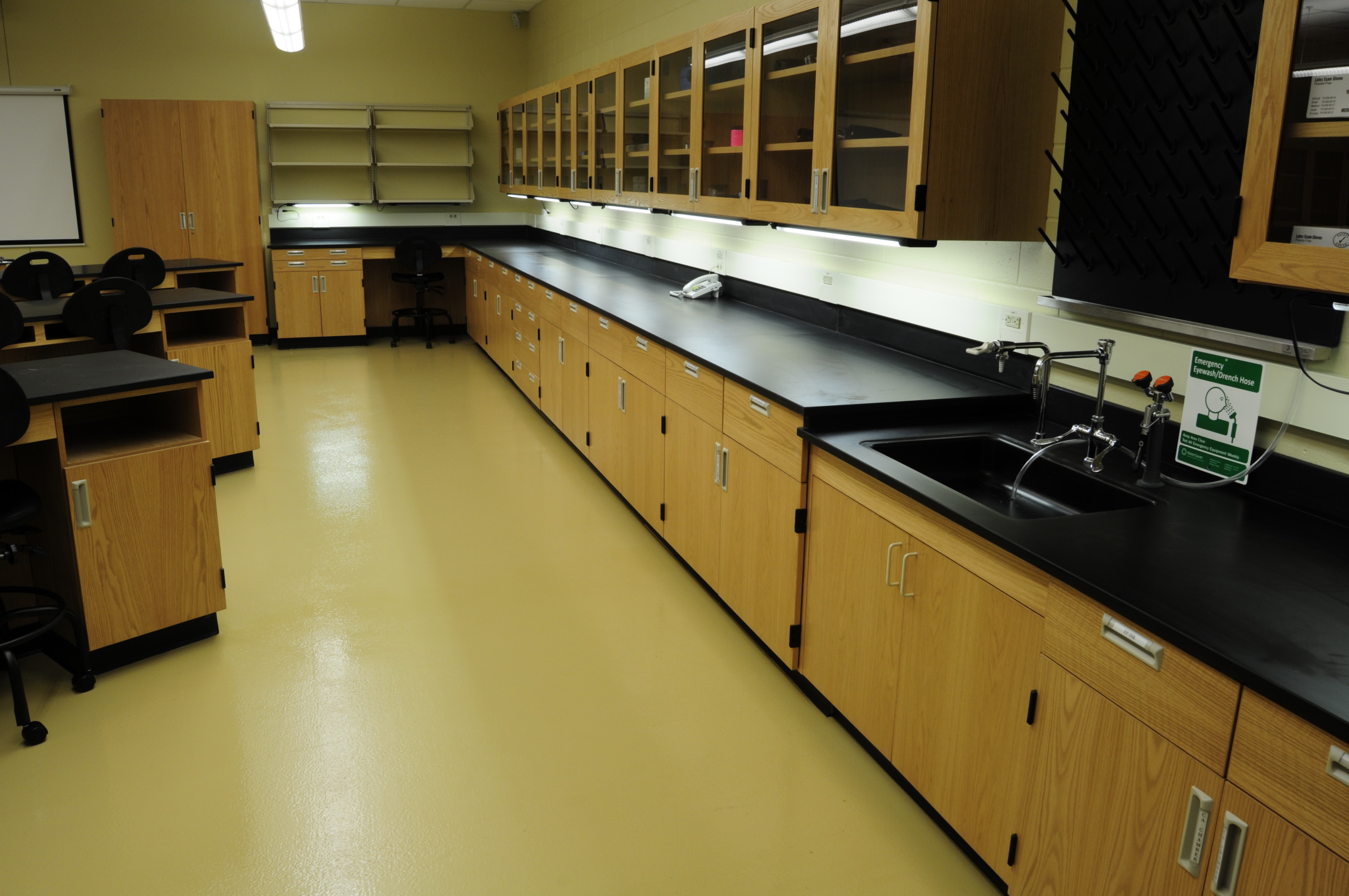 The 42,000 sf Davis Street Science Building Addition officially opened its doors on October 4, 2012. The addition to the existing 82,000 sf Davis Street Pharmacy Building features 19 science-related laboratories, four classrooms, a 112-seat lecture hall, a computer lab, 15 faculty offices, a conference room and a student lounge area. The addition was designed to meet all the needs of the biology program and related forensic science laboratories.
While the University did not pursue LEED-accreditation for the building, it was designed and constructed to meet those criteria. The Davis Street Science Addition features geothermal heating and cooling, highly insulated walls, motion-sensor lighting controls, and an overall mechanical system that has the ability to shift the building's peak utility demands from daytime to nighttime hours. Doing so offsets the building's impact on the local utility system. Estimates predict the building's advanced mechanical & electrical systems will pay for themselves in energy savings in 5.6 years.
The exterior of the building also contains environmental friendly features. Rainwater from a 100-year storm can be collected and stored underground, controlling its release. Allowing the runoff to be discharged at a slower rate reduces its impact on localized flooding. The entry plaza spaces feature permeable pavers, which allow rainwater to soak through the pavement, into the subsurface, recharging the local water table while diverting it away from the sewer system. The landscape design features a plant palette native to Ohio, already accustomed to the local climate, and does not require an irrigation system.
The modern, industrial-style interior was designed to compliment the innovative, "science-based," green design of the exterior of the building. Mesh, curving cloud structures hanging from the ceiling help soften some of the sharp edges of the clerestory windows, while keeping the interior open to receive natural lighting. Rather than painting the blocks of the building, the design team selected burnished blocks which add color and texture to the walls. RCM finished off the interior of the building with selected uses of University colors to help the interior spaces relate to the rest of campus.
services provided:
planning
architecture
landscape architecture
sustainability
interior design
awards:
2014 ASHRAE Technology Award -
First Place Educational Facility:
New Low Energy