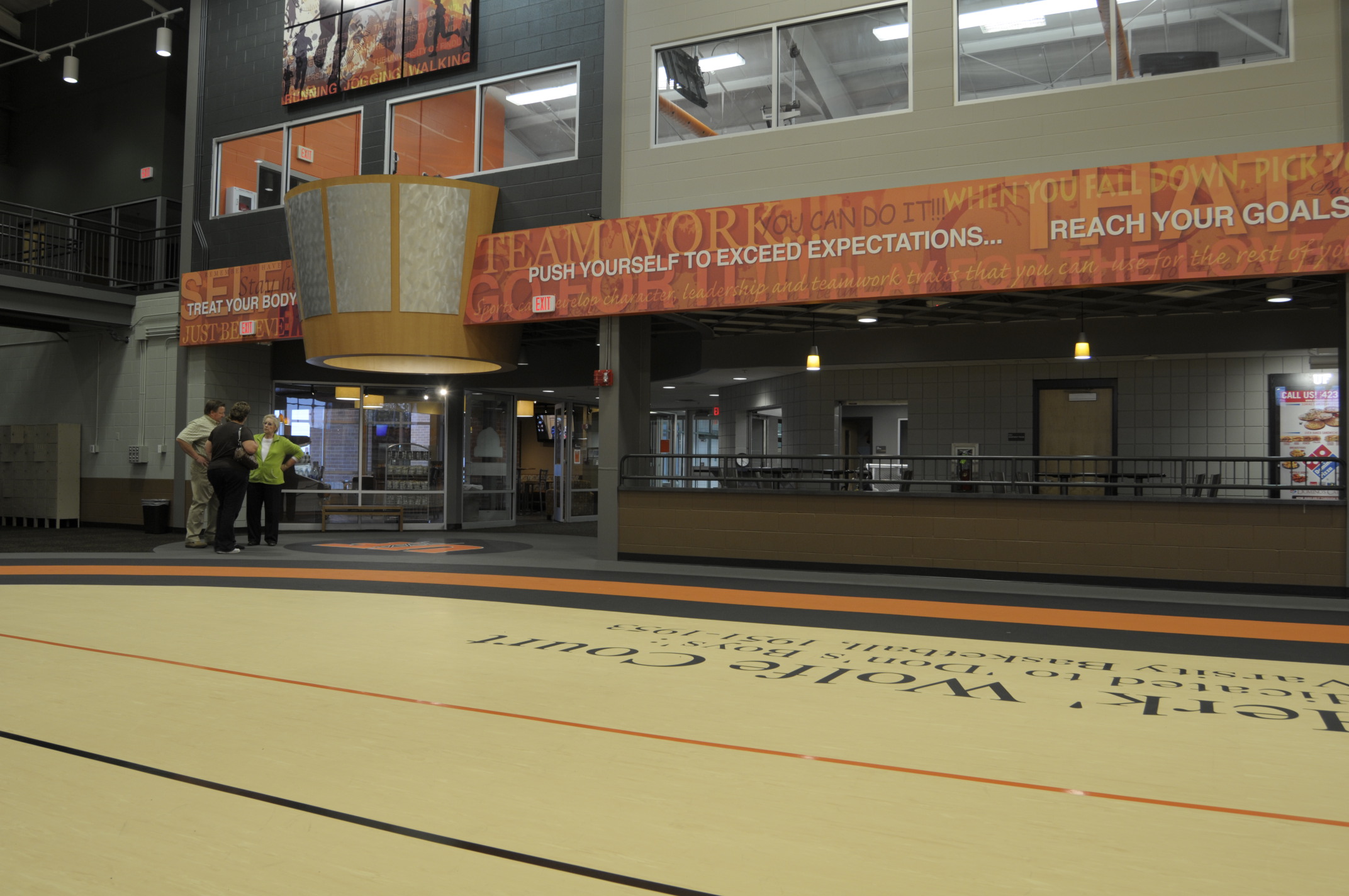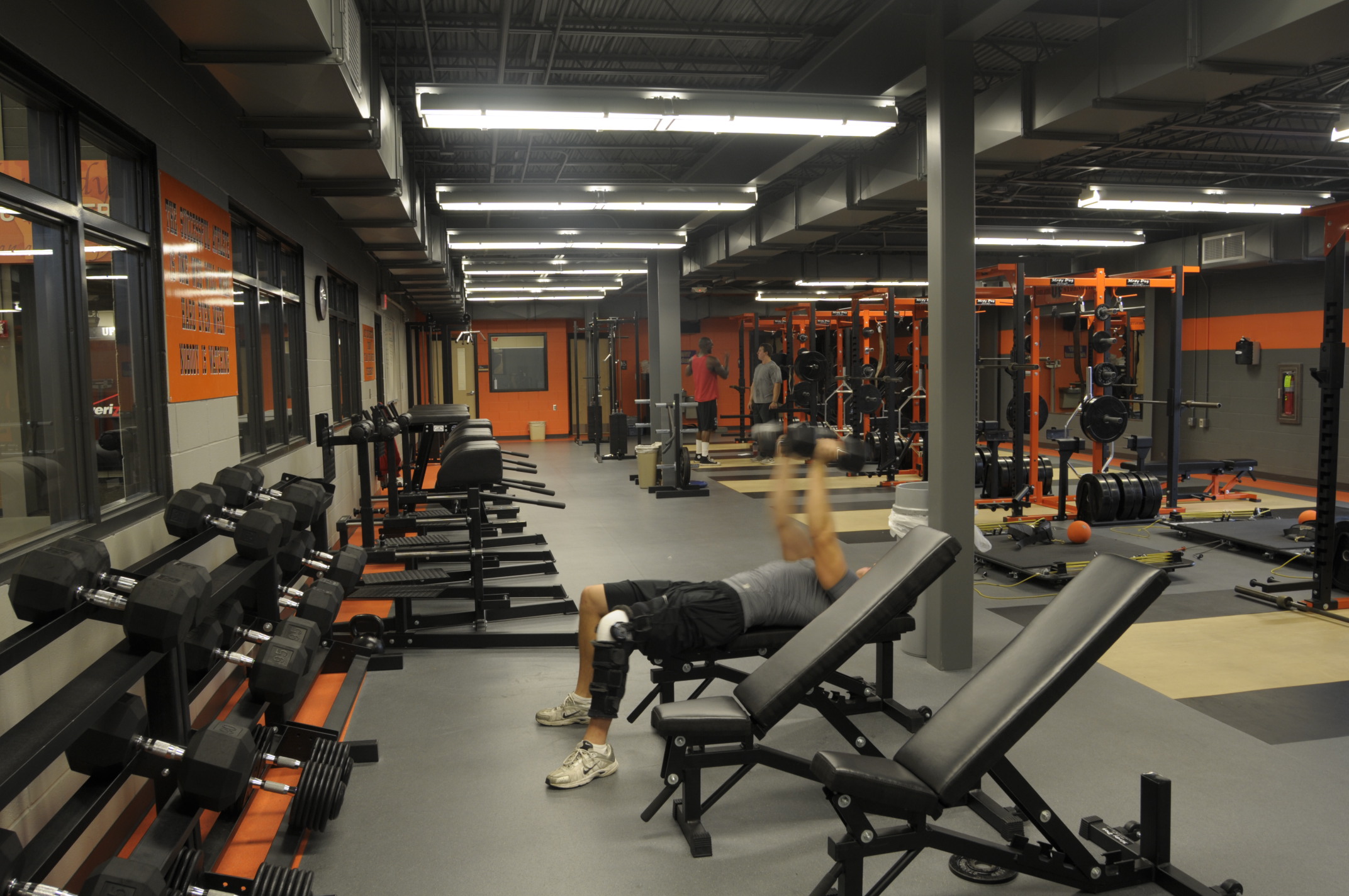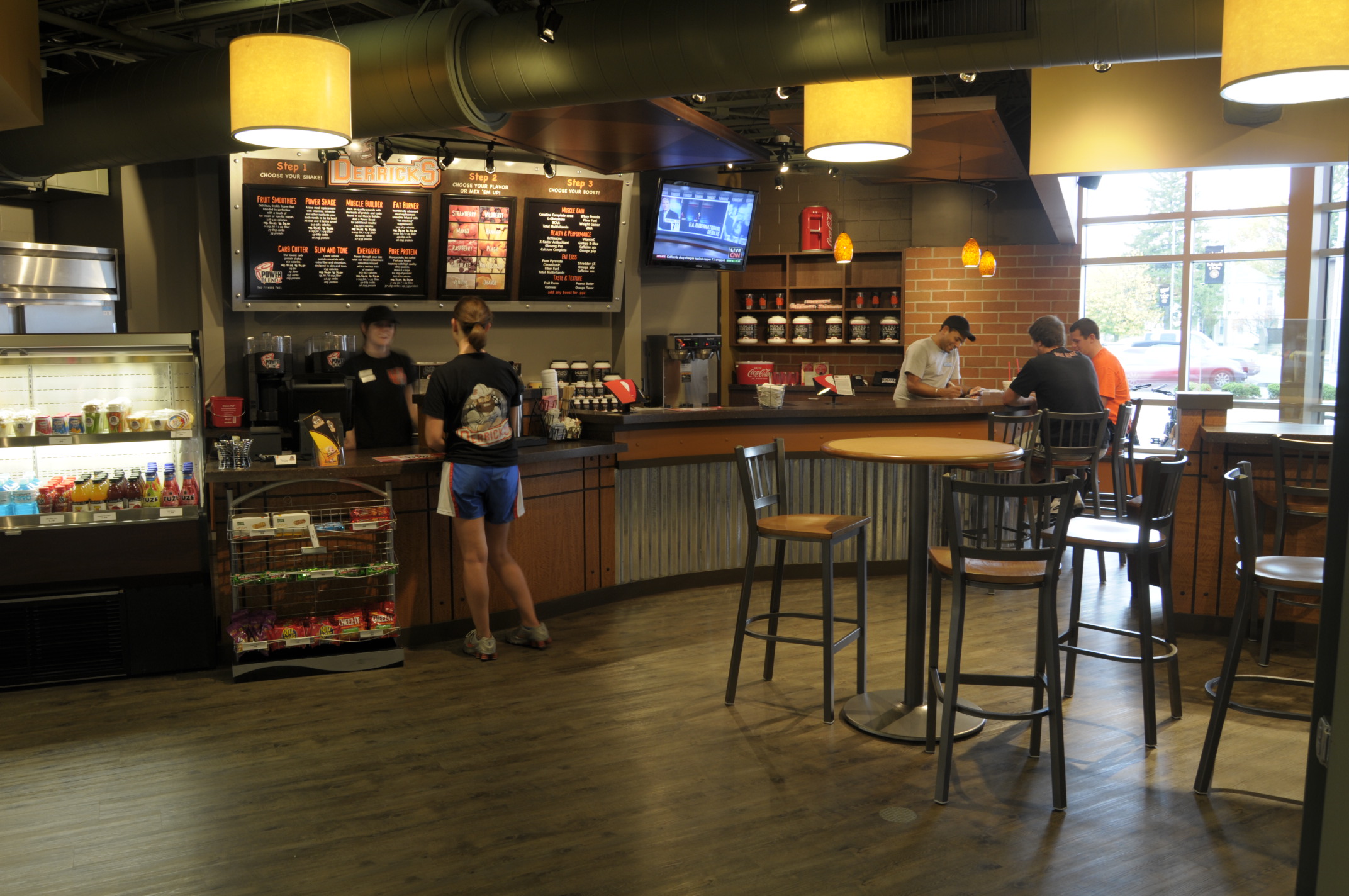 The Clauss Ice Rink, housed within the Koehler Fitness and Recreation Center at the University of Findlay, has seen its last skate. The ice surface has been melted down to make way for more on-campus student recreational options.
The University commissioned RCM Architects to complete the transformation of the ice skating rink into a 30,000 s.f., year-round recreation facility. The new recreation center now features a multi-purpose area for basketball, volleyball, tennis and an indoor running track. Student activity areas are prevalent at the edges of the multi-purpose area. These activities include a 25' climbing wall, racquetball court and open table games (pool), while all staying visible from the main controlling area of the center. An exercise room and varsity weight room round out the recreation portion of the renovation.
Student social areas were also created for studying or relaxation. Coffee and conversation are centered around a Student Café near the main entry to the space.
services provided:
architecture
interior design
awards:
Outstanding Indoor Multi-Purpose Facility of the Year for 2012 by the American Sports Building Association